Ever wondered what lies over the water from Metung?
Be FOGL's guest on Sunday 15 November, 2009 when, along with Parks Victoria we invite you to experience the natural beauty of the Gippsland Lakes Coastal Park with its varying habitat from saltmarsh and wetlands to Banksia Woodland.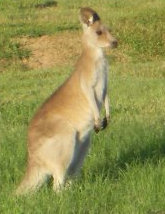 This is a day for walkers and cyclists alike.
For those without a boat the day starts with a ferry service from the Metung boat ramp at Shaving Point Metung on the Lakes Explorer or on Sampson, Gippsland Lakes Barge Service barge across to Silvershot between 10am-11am. Of course you may choose to arrive in your own watercraft.
Get over to Silvershot early to enjoy the sausage sizzle!
Matt Holland Parks Victoria Ranger will lead cyclists on an extended tour of the Park. This ride includes hills and sand so an appropriate level of fitness is required.
Invited Speakers such as renowned Botanist Bill Peel will guide a walk highlighting the natural assets and cultural heritage of the Park. The Guided Walk will commence at 11.30am.
Join the Guided Walk and learn about the amazing and varied life in the Park and the significance of the place to the Tatungoloong people. Discuss the influences, including climate change, that impact on this 'bellwether' zone.
Walks of varying lengths will be managed by a minibus that will shuttle back and forth for part of the distance.
To view a map highlighting walks and distances go here »
Visitors should note that fresh water is not available on Boole Poole, therefore adequate supplies should be taken. Similarly, public toilets are unavailable so come prepared! (there are toilets at Shaving Point for those caught short).
Bring: camera, water, snacks, insect repellant, sun screen. Wear: hat, good walking shoes. If cycling, bring: your bicycle, helmet and protective clothing.
The return transport is organised on Sampson and the Lakes Explorer between 2pm-3pm although Lakes Explorer will operate between times if needed.
Phone David 51562175.